Discover the potential of AI and biomimicry in architecture with our competition and course, guided by leading architectural experts worldwide.
Nature as Inspiration: Since the dawn of time, humans have looked to nature for inspiration. From the cave dwellings of our ancestors to the bird-inspired designs of early flying machines, the natural world has always been our greatest muse. Today, we see this influence in the architectural marvels around us, from Gaudi's use of nature's functional forms to address structural problems to designs that use a ventilation system similar to sea sponges and corals. Biomimicry in architecture is not a new concept; it is a natural progression in our design evolution, a testament to our enduring connection with the natural world.
The AI Revolution: Now, we stand at the threshold of another revolution – the advent of artificial intelligence. This transformative technology promises to reshape our world, and architecture, with its inherent creativity, stands to be one of the most impacted and enriched fields. The introduction of AI in architecture heralds a future where design is not only more efficient and innovative but also significantly more sustainable.
The Competition: This competition represents a unique opportunity to delve into the intersection of biomimicry and artificial intelligence. We challenge you to create a project that is rooted in a strong biomimetic concept, while utilizing AI software as a fundamental part of the creative process. Together, we can shape a future where architecture is not only visually stunning but also inherently sustainable.
The Learning Journey: With the firm belief that an architecture competition is not just about the end result, but also about the journey of discovery and growth that leads to it, we are thrilled to offer an online course free for participants registered in the competition. This course, which focuses on AI and Biomimicry in architecture, aims to enhance your understanding and application of these concepts in your designs. Led by industry experts, this course is not merely an add-on, but a fundamental part of the competition experience. It's our commitment to ensuring a comprehensive and enriching learning process.
Join us in this journey of exploration and discovery, and let's redefine the future of architecture together.
Shubham Dalvi

Mrunmai Patil
"The design is stunningly beautiful yet modest, and critical in providing shelter for humans in a symbiotic relationship with nature. The use of only locally sourced indigenous materials and a structure that 'grows' it emulates nature's frugality and it's ability to continually evolve. The project's zero impact approach is commendable, after the structure's inhabitants leave the enclosure will return to nature. The use of AI as a guiding tool in the design process is a subtle yet intelligent response to the brief, and the result is a beautifully designed structure that is both functional and sustainable.

Louise Browne

Director at Grimshaw Architects
"These tree houses proposed for a region of India are based on traditional techniques for building living root bridges. The proposal adapts this concept to the creation of sustainable habitations. AI intervenes in the creation of expressive project images.

Bibiana Sciortino

Director at Antonio Gaudi Foundation
"The perfect integration of nature and human design makes this project stand out. There is beauty, simplicity and a new language explored through the understanding of the place the projects sits in, the designer's vision and the sensible use of technological tools. Congratulation to the team!

Pablo Zamorano

Head of Geometry and Computational Design at Heatherwick
"The design skillfully uses biomimicry, blending natural forms into a visually striking, functional structure. Its innovative approach is highlighted by its integration with nature and organic patterns. AI enhances the aesthetic and storytelling. The design is original, accommodating diverse activities, and presented clearly with realistic renderings. It hints at sustainability through natural integration, indicating an environmentally conscious approach.

Diego Castro

Founder of MONOMO
Wanchen Cai

Jiayan Huang

Siyu Dong

Ruobing Cheng
"The idea is clear and relevant, there is good research and understanding of the cactus and capilarity, fog and rain capturing, and this is representated in the proposed design.

Pablo Zamorano

Head of Geometry and Computational Design at Heatherwick
"Fog catcher impresses by making use of local building materials and addresses drought, one of the consequences of climate change. It uses biomimicry principles and is elegantly sculpted. It will be interesting if its shape makes it a more efficient fog catcher than the widely used simple pieces of netting in between poles.

Stefan Van Nederpelt

Senior Architect
"The project applies the concepts of biomimesis clearly represented through AI. The proposal contributes in a practical way to the development of sustainable architecture due to its low impact and construction with local materials and techniques. The contribution to community development is a fundamental characteristic that gives special value to this project.

Bibiana Sciortino

Director at Antonio Gaudi Foundation
"The 'Fogcatchers' project, aimed at providing clean water in African deserts, combines local materials and simple methods with a functional, nature-inspired design to extract atmospheric water. Serving as both a community landmark and a symbol of pride, its AI-enhanced design process and commitment to local, natural materials showcase a sensitive, practical approach to architecture.

Louise Browne

Director at Grimshaw Architects
"The 'Fog Catcher' design exemplifies innovative architecture, ingeniously using biomimicry for water collection and integrating AI for enhanced visual storytelling. Its originality is marked by a unique approach to addressing water scarcity, marrying aesthetic and functional elements in a dynamic interaction with the environment. The presentation is detailed and professional. Notably, the project excels in sustainability, using low-impact materials and passive systems, showcasing its commitment to environmentally conscious design.

Diego Castro

Founder of MONOMO
Giorgio Bonadei

Alessandro Agosti

Maurizio Nigro

Francesca Girola
"Cilia stands out in this competition with its robust AI research explanation. The project's concept is intriguing, and the operational mechanisms are clearly and effectively communicated.

Jennifer Durand

Designer at Zaha Hadid
"This proposal uses different AI resources in all stages of the project. Through biomimetic interpretation, it makes a large contribution to urban space by cleaning the air of pollution. The presentation is detailed and ordered and provides all the information necessary to understand the proposal. No less important is the aesthetic contribution to the urban landscape.

Bibiana Sciortino

Director at Antonio Gaudi Foundation
"CILIA propose an elegant structure that cleans air and provides shade to the public space. This project explores the use of AI for research as well as finding visual ideas. The result is beautiful and the level of detail and resolution is remarkable.

Pablo Zamorano

Head of Geometry and Computational Design at Heatherwick
"The CILIA project brilliantly integrates biomimetic principles for urban air purification, embodying a visionary step in self-sustaining architecture. Its original design, focusing on environmental remediation, is effectively presented with detailed, clear diagrams. The project's sustainability is exemplary, with energy-efficient elements and a proactive approach to improving environmental health.

Diego Castro

Founder of MONOMO
"Cilia deserves recognition for addressing the air quality problem prevalent in many of the world's cities. The designers have skillfully utilized AI to enhance the concept both visually and conceptually. The true measure of this idea's success will be its net sustainability gain, considering factors like construction, maintenance, and energy use, which will determine its viability in real-world scenarios.

Stefan Van Nederpelt

Senior Architect
Special Honorable Mention
Milton Y. Tovar

Erika L. Chavarro

Julieth A. Colmenares

Celeste J. Romero
"Life-in-Between is a very well balanced project with a human-centered and sustainable focus. The biomimicry is not a goal in itself, but supports the concept in a natural way. The designers have used AI as a supportive tool rather than as a prescribing one. Its simplicity and modest scale should make it possible to be further developed in the real world.

Stefan Van Nederpelt

Senior Architect
"The design explores a floating ecosystem that helps local species to grow and responds to local flooding conditions. It clearly blends rational design desitions like the use of modularity with an understanding of nautre and the human activites proposed. Great use of biomimicry.

Pablo Zamorano

Head of Geometry and Computational Design at Heatherwick
"'Life in-between' exemplifies a humanistic approach to sustainability, harmonizing people with wetlands. It smartly integrates natural systems into agriculture, shaping architecture around crop cycles. Its scalable, modular design, enhanced by AI research on sustainable practices, presents a vision of a harmonious and resilient future for rural communities.

Louise Browne

Director at Grimshaw Architects
"Life in-between' is an example of interaction between the biomimetic interpretation and the appropriate response to the needs of a community. AI resources intervene in the generation of the proposal and in the representation that allows the accurate understanding of the project.

Bibiana Sciortino

Director at Antonio Gaudi Foundation
Special Honorable Mention
"The project's biomimetic design innovatively captures fog for water scarcity, serving as both a shading device and water collector. It integrates AI for aesthetic enhancement and stands out for its originality in creating self-sustaining microclimates. The presentation is clear and detailed, emphasizing the design's sustainability, particularly in its use of solar energy and creation of agricultural microclimates.

Diego Castro

Founder of MONOMO
"These cloud canopies are an elegant and powerful interpretation of their biomimetic concept. The project is explained well though drawings as well as beautiful AI generated images. It would be interesting to develop the concept further for testing in the real world.

Stefan Van Nederpelt

Senior Architect
"Their idea for water capturing shading structures is clever and there is good use of technology to explore visual representations of their idea.

Pablo Zamorano

Head of Geometry and Computational Design at Heatherwick
"The Cloud Catching Canopy combines qualities such as sustainability, biomimetic functionality and benefits for community development. AI intervenes throughout the development of the proposal and generates graphics that clearly explain the project

Bibiana Sciortino

Director at Antonio Gaudi Foundation
Our jury, composed of globally recognized architects, ensures our participants receive the most insightful evaluation and recognition.
Bibiana Sciortino holds a Ph.D. in architecture from the Universitat Politècnica de Catalunya and is a Co-founder of BSMA Architects. She also serves as the Co-founder and Director of the Antonio Gaudí Foundation based in Barcelona. With a diverse range of professional responsibilities, she actively engages in research, academia, cultural activities, and publications.
Bibiana brings extensive expertise in architectural project management, building restoration, interventions in historic and monumental structures, and specializes in sustainable architecture. During her time at Bassegoda practice in Barcelona, she contributed to over a hundred projects involving architecture, building restoration, and construction management.
Her remarkable accomplishments include restoration work on eight iconic works by Gaudí, such as Casa Batlló, Casa Calvet, Park Güell, Sanctuary of Misericordia (Reus), Finca Güell, Banner of Misericordia, Torre Mateu, and Alella Altarpiece.
Bibiana has made significant contributions as a researcher at the Gaudí Chair of the Universitat Politècnica de Catalunya from 1993 to 2007. Her tasks included research, cataloguing, and teaching. She is the author of the Doctoral Thesis titled "The Structural Concepts of Gaudí" and has written numerous publications on architectural research for the Gaudí Chair, Antonio Gaudí Foundation, and the Col·legi d'Arquitectes de Catalunya.
Furthermore, Bibiana has curated several exhibition catalogs and actively collaborated in organizing and producing various Gaudí exhibitions in Spain and multiple countries worldwide.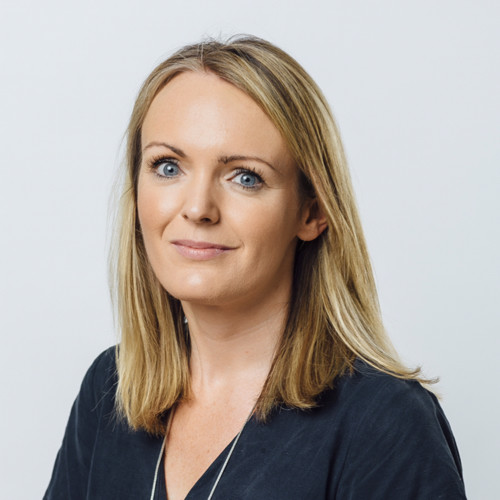 Louise Browne is an accomplished architect with nearly two decades of international experience in design, covering diverse sectors across Europe, South America, Asia, and Australia. Currently, she manages Grimshaw's East Asia Portfolio from Hong Kong, tackling a variety of large-scale projects that require both innovation and practicality
During her 13-years with Grimshaw, Louise has contributed to a range of cutting-edge projects. Including a new airport terminal and transport hub in Shenzhen, China. The design takes its inspiration from nature, incorporating multiple transport modes, native planting and water landscapes, and a roof design taking its form from mangrove trees, integrating complex systems into a cohesive and comfortable environment.
With an eye to the future her projects seek to fuel innovation and inspire future generations, Louise's interest in the future of design is also evident in her work on a Technology and Innovation Campus in Hong Kong and Shenzhen, as well as a unique 17-storey vertical high school in Australia. These projects highlight her ability to rethink traditional concepts and implement innovative approaches to research and learning environments.
Before joining Grimshaw, Louise worked on significant international projects, such as the Grand Museum of Egypt and a UNESCO world heritage site at Giza. Her work also includes various transport and infrastructure projects across Asia and the Middle East, demonstrating a breadth of expertise and a commitment to quality design.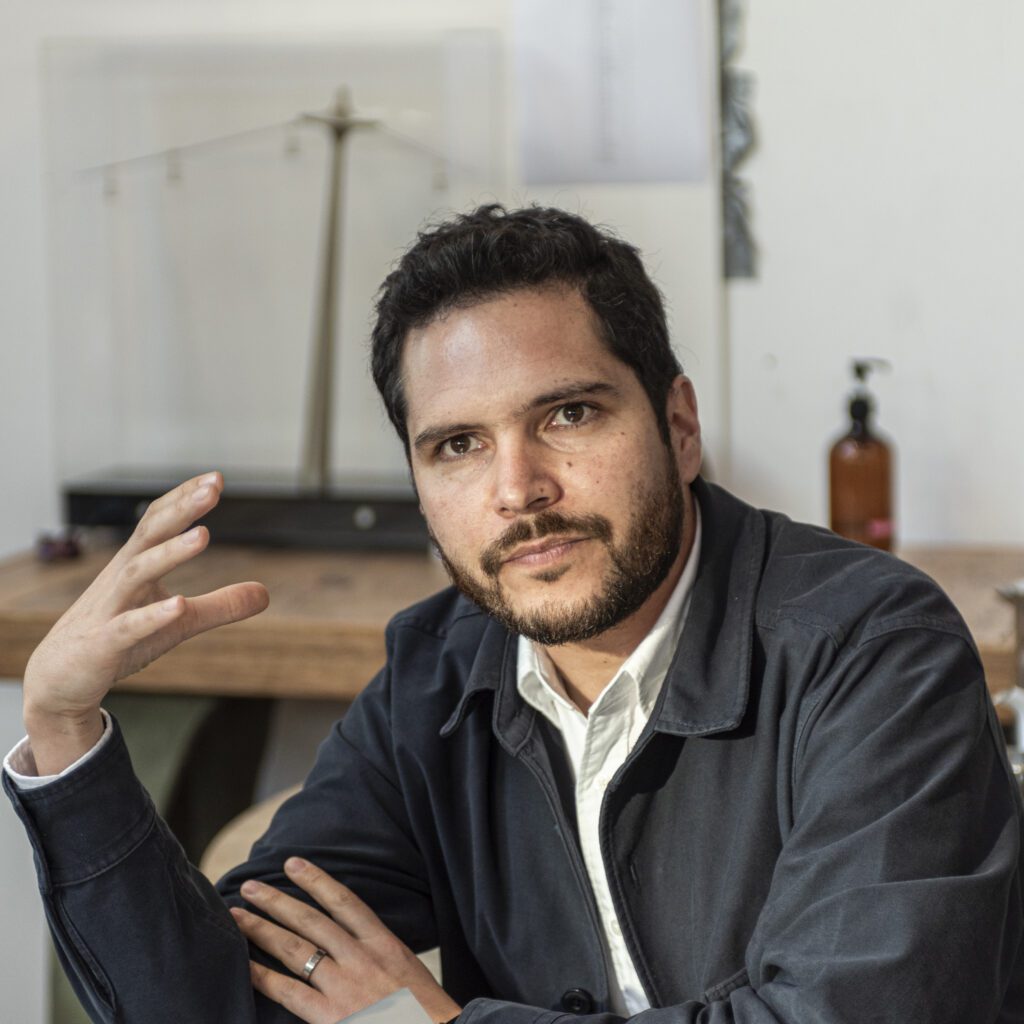 Since joining Heatherwick Studio in 2015, Pablo has been instrumental on Projects as well as leading the Geometry and Computational Design group.
As Head of Geometry and Computational Design at the studio, Pablo leads several Applied Research projects and a team of specialists that work across all studio projects. He also provides expertise and guidance on new technologies, techniques, and the execution of challenging geometries.
Pablo has previously been Deputy Project Leader on Coal Drops Yard, an award-winning retail quarter and public space in King's Cross, London. He oversaw all packages on the scheme and coordinated their delivery between the studio and the executive architect during Stage 3 and Planning. From Stage 4 onwards, he focused on assisting the team to take the design through contract and later into construction. He was key to the development and fabrication coordination for all complex geometry related areas on the project, most notably the Upper Level.
Prior to working at the studio Pablo was based at SOM London where he worked on a number of projects and competitions of multiple scales in Europe and the Middle East.
Before relocating to London in 2010, his career was split between New York and Santiago, Chile, where he won international competitions and completed several projects. Pablo has lectured widely, and his personal work has been published and awarded internationally.
Education and Qualification
MSc, Emergent Technologies and Design, Architectural Association, London, 2011
Architect License, Universidad Central de Chile, Santiago, Chile, 2004
Bsc (Hons) Architecture, Universidad Central de Chile, Santiago, Chile, 2003
Jennifer Durand is part of the Computation and Design Research Group at Zaha Hadid Architects (ZHA CODE). She is a certified Architect in Peru and holds a master's degree in Architectural Management and Design from IE University in Madrid, Spain, as well as a bachelor's degree in Architecture and Urbanism from Ricardo Palma University in Lima, Peru. Before joining ZHA, Jennifer worked at her own studio, OLA, which focused on web3 design, and at OVA, which focused on small to medium commercial and housing projects.
Jennifer also served as the main professor at Ricardo Palma University from 2020 – 2022, and was an assistant professor at the same university from 2019 - 2020. Additionally, she has taught various workshops on the application of technology in design.
Her metaverse projects have been featured in Archdaily, Parametric Architecture, and on Peruvian television channels and in newspapers. She has been invited to present her personal research and work at South Summit Madrid 2022, London Design Week 2023, and Pecha Kucha at the Pub organized by the Archi - Tech Network in 2023. Her interests lie in metaverse design and AI-focused architecture.
Diego Castro alias MONOMO is a CGI and AI digital artist/architect with a sharp focus on digital creation with an architectural background currently based in London, dedicated to delivering high-quality computer generated imagery and animations for unbuilt projects across the world. His exceptional Talent endorsement from the Arts Council England and mastery of CGI (Computer Generated Imagery) and AI CLIP (Contrastive Language Image Pre-Training) Diffusion Models has enabled MONOMO to push the boundaries of digital creation, conceptual design, and art, to recreate futuristic bio-focused concepts.
He focused almost the past decade on building the MONOMO brand as a Computer-Generated Imagery powerhouse, initially focused on ArchViz, and now heading to the realms of digital worlds, conceptual design, and art His artwork has been featured in exhibitions in Paris and London, including the meta_contra_verse exhibition curated by Shiva Lynn Burgos and George Bak. With an exhibition in Times Square Billboards, New York, and has also been exhibited during the Venice Biennale.
Diego's AI-generated artwork, Synthesized Nature, explores the relationship between nature and architecture. His vision is to create organic structures that blend seamlessly with their environment, resulting in a symbiotic relationship between humans and nature. Through Artificial Intelligence Generational Models, Computer 3D modeling and ray-tracing rendering software, MONOMO is pushing the boundaries of what is possible and inspiring audiences to envision a future where nature and buildings can coexist in harmony, creating breathing architectural systems.
Stefan van Nederpelt is a Dutch architect with 15+ years of international experience.
Stefan graduated from the Technical University in Delft in 2007 and has been part of Architecture Teams designing healthcare projects in Belgium, Denmark, San Francisco and Switzerland. He was also a key contributor to the European Horizon 2020 Streamer project, focusing on environmentally sustainable design methodologies.
From 2015 to 2023, he lived in Switzerland where he worked as a senior architect at the internationally renowned office of Herzog & de Meuron.
For this initiative we curated a course gathering the best architects and experts in AI and biomimicry. You can register to access the recordings.
Topic
Artificial Intelligence and Biomimicry
Location
Online Recordings
Language
English (subtitles available in 35+ languages)
Certificate
Certificate of attendance issued to all participants
Lecture: Effectively using Midjourney (2h + 2h)
Jennifer Durand will guide us through the utilization of Midjourney, offering valuable insights on prompt crafting, hands-on exercises, and essential techniques for controlling materiality and atmosphere in your designs.
Lecture: Learning from termites – The Eastgate Center (1h)
When discussing biomimicry, Mick Pearce is a name that stands out. He is arguably one of the world's leading advocates for sustainable, energy-efficient, and low-maintenance architecture. His termite mound-inspired project has captivated architects globally, and we are fortunate to delve deep into his insights.
Lecture: Introduction to biomimicry (1h)
Jamie Miller, director of Biomimicry for B+H Architects, President of Biomimicry Frontiers and Founder of the Biomimicry Commons, will provide two things: An introduction to its application and a deeper dive into the ways that biomimicry can go beyond just copying the form.
Lecture: Gaudí's Nature-Inspired Architecture (1h)
Join Mario Andruet, President at the Antoni Gaudí Foundation, as he explores Gaudí's visionary approach to architecture, deriving inspiration from nature to create harmonious and sustainable spaces.
Lecture: Biodigital Architecture: Natural & Artificial Intelligence (1h)
Dr. Alberto T. Estévez, Director at the Institute for Biodigital Architecture & Genetics in Barcelona, will lead us on an exploration of the fusion of biology and digital technology in design, pushing the boundaries of traditional architecture.
Lecture: Biomimicry and AI (1h)
Diego Castro, MONOMO founder and Midjourney expert, illuminates the integration of AI in biomimetic design, enabling the creation of captivating projects inspired by nature.
Lecture: Applied Biomimicry (1h)
Louise Browne, Principal at Grimshaw architects, will tell us how this practice applies biomimicry principles into their projects
Frequently asked questions