A next step in your learning journey.
Join this course and competition and explore the fascinating topics of Adaptive Reuse and Placemaking
Upon registering, you will gain access to:
A course in Adaptive Reuse and Placemaking led by the best professionals in the industry.
The opportunity to practice what you have learned in a competition with prizes up to 10,000€.
Becoming part of NEA's community, with more than 500,000 architecture lovers, and learning about the latest trends in architecture.
You can register individually or as a team of maximum 4 members.
All members will have access to the course and competition under the same registration.
Recordings of the course lectures will be available for those who can't join the live sessions.
We will learn about
Adaptive Reuse
Adaptive reuse is a sustainable approach to architecture and urban development that revitalizes old structures, preserving their unique essence while modernizing them for current needs. This method conserves resources, enhances community value, and respects the historical significance of buildings. By giving existing structures a new purpose, it goes beyond mere recycling, intertwining memories with modern functionality.
Renowned architect Carl Elefante aptly stated, "The greenest building is one that is already built", emphasizing the eco-friendliness of this approach. Beyond environmental benefits, adaptive reuse can uplift a neighborhood's value and spirit, fostering a series of positive transformations and bridging the past with the present.
Featured image: YueCheng Courtyard Kindergarten / MAD Architects
Placemaking
Placemaking is the intricate process of transforming public areas into lively, meaningful destinations that foster a sense of community and belonging. It transcends mere aesthetics and functionality, aiming to infuse spaces with soul and create an ambiance that resonates with its users. The difference between a mere space and a cherished place lies in the emotions and memories they evoke. Placemaking emphasizes the importance of accessibility, atmosphere, diverse activities, and the ability to attract individuals repeatedly.
This adaptable concept, rooted in understanding and amplifying the unique essence of each location, is not confined to urban settings but is relevant everywhere, from bustling streets to serene countrysides. By merging adaptive reuse with placemaking, spaces are not only refurbished but transformed into communal hubs where people can connect and celebrate.
Featured image: Creek Play / 100architects
Our collaborators, composed of globally recognized professionals, ensures our participants receive the most insightful evaluation and recognition.
Beijing-born architect Ma Yansong is recognized as an important voice in the new generation of architects. He is the first Chinese architect to win an overseas landmark-building project. Ma is committed to developing futuristic, organic, and technologically-advanced designs that embody a contemporary interpretation of the Eastern affinity for nature. With a vision for the city of the future based in the spiritual and emotional needs of residents, he endeavors to create a balance between humanity, the city, and the environment.
Ma holds a Master's Degree in Architecture from Yale University, and a Bachelor's degree from the Beijing Institute of Civil Engineering and Architecture. Founded MAD Architects in 2004, Ma leads design across various scales, including urban planning, urban complexes, municipal buildings, museums, theaters, concert halls, and housing, as well as art and design. The projects are located in China, Canada, France, Italy, Japan, the Netherlands, and the United States. Ma has taught in Beijing University of Civil Engineering and Architecture, Tsinghua University and University of Southern California. Parallel to his design practice, he has also been exploring with the public the cultural values of cities and architecture through domestic and international solo exhibitions, publications and art works.
In 2006, Ma was awarded the "Young Architects Award" by the Architectural League of New York. Fast Company respectively named him one of the "10 Most Creative People in Architecture in 2009". In 2010 he became the first architect from China to receive a RIBA international fellowship. In 2014 he was awarded "Young Global Leaders (YGL)" by World Economic Forum. In 2015, he was listed as one of the "100 Most Creative People in Business" by Surface, and "30 Most Influential Chinese Architects" by Forbes. In 2016, he was honored as "Certificate of Recognition" by City od Los Angeles. From 2019 to 2021, he was awarded as "China's Most Influential Designer" for three years by Architectural Digest. In 2022, MAD Architects was recognized as "Best Cultural Firm" by Fast Company, and became the first architectural firm to win this award in China.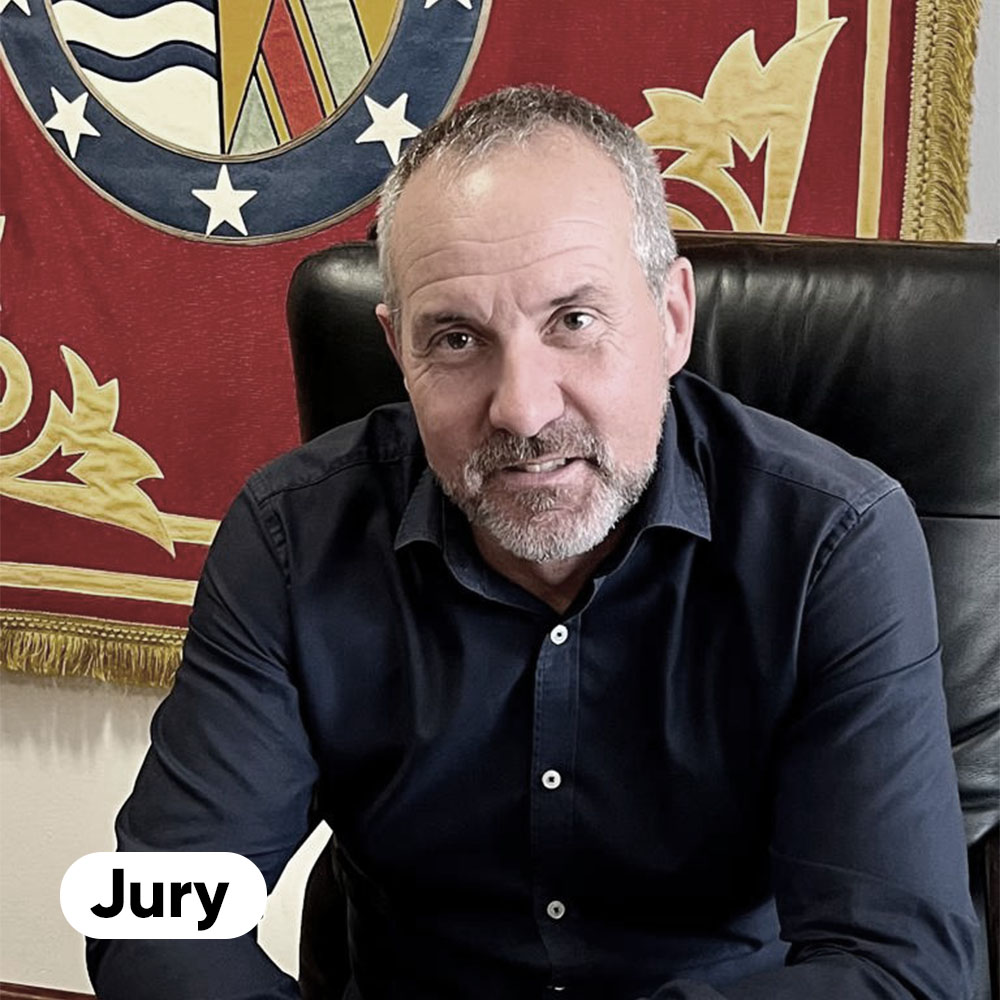 Antonio Sin Hernández, Mayor of Pelayos de la Presa, began his political career as a sports councilor after collaborating with the municipal sports center. With prior work experience in the Postal Service, a container transport company, and a real estate firm, he gained a diverse perspective to address challenges in his role as mayor.
During his tenure, he faced the pandemic with determination and has worked tirelessly for the growth and development of his community. His commitment to Pelayos and his team drives him to continue fighting for the well-being of the town.
Marcial Jesús, the founding partner and CEO of 100architects, boasts over 12 years of architectural design and building experience in Asia. Before establishing 100architects in 2013, Marcial took the lead on projects as an Associate Director at BENOY (UK) and as a Senior Architect at HASSELL (AU). His international stints include roles at FUKSAS in Rome, Italy, and OMA in Rotterdam, Netherlands. A graduate from the Faculty of Architecture and Urban Planning (FAU) of the Universidad de Chile in Santiago, he became a licensed architect in the Chilean Architects' Association in 2011. Marcial is at the helm of the 100architects Studio in Shanghai, focusing on projects that enhance the public realm.
"
Javier González, Partner and Managing Design Director at 100architects, ventured to China in 2013, spearheading projects as a Project Manager at RTA-Office (Shanghai) and ADOS - Architecture & Design On Site (Shanghai). His global exposure includes roles at GENETIC DESIGN in Copenhagen, Denmark, and FabLab Tenerife & LPA in the Canary Islands, Spain. With a Master's Degree in Advanced Architecture from IaaC (Institute for Advanced Architecture of Catalonia) in Barcelona, Javier specialized in Computational Design and Digital Fabrication. Since joining 100architects in 2015, he has been co-managing the studio in Shanghai alongside Marcial. Together, they drive innovation and design excellence in the architectural realm.
David Engwicht is a sculptor, artist, master story-teller, author and world-renowed placemaker. He is the inventor of the Walking School Bus and the 7 Day Makeover in which his team work with community volunteers to transform entire town centres in just seven days. David is a TEDx presenter and popular keynote at international conferences. He has run three-day training courses for design professionals, acted as a high-level consultant on large development projects, reviewed pilot projects for the EU and authored four books on urban design and one on how to maximise your creativity.
Sara Candiracci is an urban planning and development expert, and a social researcher, with more than two decades of experience in designing and leading programmes and projects focused on more equitable, inclusive, healthy and resilient cities. She is Arup's Global Social Value & Equity Leader, driving the firm's ambition to embed social value & equity knowledge and practice in all disciplines across the business, to elevate the social impact of Arup's projects. Prior to Arup, she has worked with UN Agencies, Development Banks and NGOs, establishing and implementing urban development projects and programmes together with cities and partners in Africa, Latin America and South-East Asia. She holds a PhD in urban planning, with a thesis on the role of cultural heritage in place-making and sustainable development in East Africa. Examples of her work are the Proximity of Care Design Guide; the Playful Cities Design Guide: Play for Anyone, Anywhere; and the Cities Alive Publication Designing Cities that work for Women. Her work has been featured in several articles, including by dezeen, Forbes, BBC, City Monitor and Thomson Reuters.
Dasha Moschonas is a design researcher, architect, and planner, working in the intersection of social and physical dimensions of space. She is a participatory design specialist, experimenting with design processes in infrastructure and public space projects. Dasha worked across professional cultures and geographies, in Serbia, Netherlands, UK, Australia, Belgium, Indonesia and Fiji, and is able to combine theoretical and practical knowledge in bringing various stakeholders into the designing process. She completed a practice-based PhD in Architecture, in a research project on the global scale "Revitalising Informal Settlements and their Environments", designing and implementing the participatory strategy for water and sanitation infrastructure. Currently, she works on projects that nurture playful and nature-positive cities.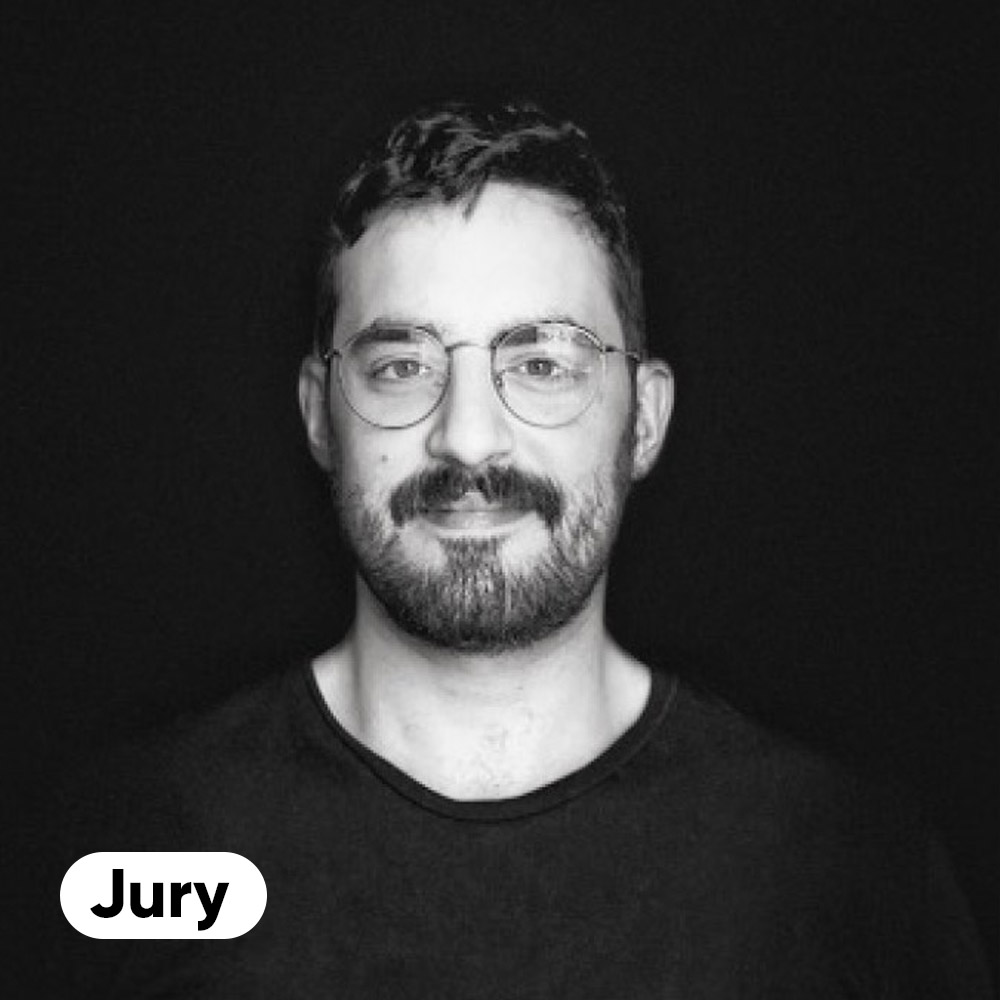 Graduated in Architecture from the Polytechnic University of Valencia. His Final Degree Project focuses on improving collective housing through the use of outdoor spaces.
After his university education in Valencia, where he delved into technical, construction, and project knowledge, he participated in an exchange with the Paris-La Villette school, completing his training as an architect, including knowledge in sociology, participatory architecture, and ecology.
He obtained the Enabling Master's degree from the Polytechnic University of Barcelona - ETSAV - El Vallés, specializing in participatory architecture and collective housing, with Roger Tudó (H arquitectes) as his tutor.
In 2016, he won the Arquia Scholarships Award.
Since 2017, he has collaborated with the Lacaton & Vassal architectes studio, where he works on rehabilitation, housing, and facility projects at an international level.
Plácido González Martínez is a renowned Doctor in Architecture and Urbanism, as well as a Distinguished Researcher 'María Zambrano' at the University of Seville. Currently on sabbatical leave, he has been a Professor at Tongji University in Shanghai, China. Moreover, he holds the position of Vice-President of the Association of Critical Heritage Studies (ACHS) and is the Executive Editor of the Built Heritage journal.
For over twenty years, González Martínez has dedicated his academic career to critical heritage studies in two main contexts:
In Spain (2023-2024), he is affiliated with the Department of History, Theory, and Architectural Composition at the University of Seville, funded by the EU's Next Generation funds. His current research focuses on comparing heritage conservation between Spain and China, addressing topics such as urban regeneration and the critical study of the modern movement's heritage.
In China (2016-2023), he was attached to the College of Architecture and Urban Planning at Tongji University. During this period, he received a grant from the Shanghai Municipal Education Commission and led research on urban regeneration in Shanghai. He also participated in international projects, highlighting his collaboration on research concerning collective housing of the modern movement and modern industrial cities.
Earlier, in Spain (2002-2016), González Martínez worked at the University of Seville, leading research projects related to built heritage and other topics. A significant portion of his career unfolded at the Andalusian Institute of Historical Heritage.
Furthermore, he has been part of prominent commissions in the Spanish Ministry of Culture and has authored over 100 publications, among which stands out his book ""In Light of Hilberseimer"". He has been awarded accolades such as the prize from the XIV Biennial of Spanish Architecture 2018 and has been actively involved in meetings and conferences nationally and internationally.
MAD Architects is an international practice that seeks to connect people to nature through architecture, using organic geometry and futuristic forms to create iconic and memorable spaces for people. Through projects such as the Yuecheng Courtyard Kindergarten, MAD Architects weaves the historic with the contemporary, breathing new life into old spaces and respecting the history of the site while creating new experiences for people today.
About Tiffany Dahlen
Tiffany Dahlen is an Associate Partner at MAD Architect's Los Angeles studio. She is a Hawaii-born architect who graduated from the University of Pennsylvania, and joined MAD's Beijing headquarters in 2010 and moved to the LA office in 2021. Leading projects and competitions both in China and abroad, she has experience with large scale projects in dense urban conditions that aim to emulate MAD's future focused design philosophy of connecting people to nature through design.
She currently leads several projects at MAD, including a mixed-use tower in Quito, Ecuador, while working to foster a sense of community and education for the young designers and architects in MAD's worldwide offices. She has worked on several of MAD's iconic projects including the Lucas Museum of Narrative Art in Los Angeles, Shenzhen Bay Culture Park, Melbourne Southbank competition, Nanjing Zendai Himalayas Center, Chaoyang Park Plaza in Beijing, Huangshan Mountain Village, and Xinhee Design Center in Xiamen. She has also been involved in the realization of several MAD art projects, including: "Moon Landscape" for Swarovski and the "Vertu Mobile Pavilion".
Darius Maïkoff, based in Paris, is an architect and engineer with dual French and Swiss citizenship. He earned his degrees from Politecnico University in Milan, Italy (2010) and from École Spéciale des Travaux Publics in Paris, France (2007). Before joining RPBW in 2015, Darius gained valuable experience at several architectural firms, where he worked on significant cultural projects. At RPBW, he has contributed to a range of projects, including Shard Place, a 26-story residential development adjacent to the Shard tower; Bishop Ranch, an open commercial center in San Ramon, California; and the GES 2 Cultural Foundation in Moscow.
Degreed from TU Berlin 1996. As a member of Studienstiftung des Deutschen Volkes he received a DAAD fellowship for a Master at Pratt Institue Brooklyn NY in 1998. He studied at Columbia University NY and joined Studio Daniel Libeskind 2000-2016. He founded Jo Klein Architekten in 2016.
Kieran trained at Strathclyde University and University College London graduating in 1992 and 1998 respectively before qualifying as an ARB / RIBA / RIAS accredited architect in 2003. He spent the first 4 years of his life Zambia, where his parents were teaching, and then grew up in Scotland; his international outlook continued with many years working overseas; in the USA, Zimbabwe, London, Berlin and Tokyo along with a period studying in Florence.
Moving back to the UK in 2007 Kieran self-built his own family house in Portobello before setting up Konishi Gaffney Architects in 2009. Having worked on a variety of creative and artist-led projects including six years in London working with Thomas Heatherwick on public art commissions he continues to collaborate with artists and makers on projects around the fields of art, landscape & architecture.
Kieran is a Fellow of the RSA and has sat as trustee on the boards of the RIAS, the EAA (twice) and Art in Healthcare. He has been invited critic at Edinburgh, Strathclyde and Aberdeen Universities and has lectured in Brighton, London, Stuttgart and at all of the Scottish Universities.
Mingzhu Nerval is a world-class art & engineering studio with offices in Shanghai, Paris and London. They are dedicated to conceiving vertical living greenery walls and artful, luxury gardens worldwide.
Mingzhu Nerval was founded in 2010 by Mingzhu Bai, a fashion designer from China, and Antoine Nerval, an agricultural engineer from France—both previously educated in fine arts. They have since expanded globally and are joined by a multi-talented team with a range of expertise from botanical horticulture, to landscape architecture to structural engineering. Their team strives to create the most beautiful, ressource-efficient vertical gardens in the world, with ever-expanding biodiversity and innovation.
Mingzhu Nerval has been working with and recommended by architects like Zaha Hadid, SWA, KPF, and contracted by clients like Apple, MGM, Dior, for high-profile projects, including multi-million-dollar commissions on three continents.
DOSIS
is a multidisciplinary architecture & design firm with a team formed by extraordinary architects and designers with expertise on architecture, urban design, landscape, graphic, furniture & object design, 3D modeling, digital manufacturing and virtual reality. This holistic approach to design allows the team to tackle each project from a wide range of directions to acquire the best results.
Their projects have been exhibited in London, Geneva, San Francisco, Paris, Madrid and Valencia and have been awarded with multiple international prizes and awards.
ISABEL COLLADO
RIBA, PhD, MArch, COAM
Isabel is an architect registered in Spain and United Kingdom. She is a chartered member of RIBA. She studied Architecture at the Madrid School of Architecture (ETSAM). She holds an international PhD from the Madrid School of Architecture (ETSAM), which she obtained with her dissertation 'Towards Weightless Architecture'. She is a passionate teacher and scholar that has lectured at prestigious universities such as the Architectural Association in London, ETSAM, and IE University among others.
IGNACIO PEYDRO
RIBA, PhD, SMArchS, MArch, COAM
Ignacio is an architect registered in Spain and United Kingdom. He is a chartered member of RIBA. He studied Architecture at the Madrid School of Architecture (ETSAM) and at the Bartlett in London, obtained a post professional advanced master degree at the Massachusetts Institute of Technology (MIT) as a Fulbright scholar and an international PhD in the Madrid School of Architecture (ETSAM) with his thesis 'Contingency in Post-Situationist Architecture'. He is a passionate teacher and scholar that has lectured at prestigious universities such as the Architectural Association in London, MIT, ETSAM, and IE University among others.
Hyunje Joo is a principal of HyunjeJoo_Hyunje Baukunst as well as a adjunct professor practicing in Seoul. He works on the boundary of architecture in various aspects and rethinks about the meaning of everyday objects and materials.
Hyunje Joo_Baukunst was established in Duesseldorf and moved to Seoul in 2021. The office has received numerous awards, including Mercedes Junge Kunst Award, Design Educates Award in Germany, Gamma Best Young Artist of the Year Award, and A design Award in Italia.
Major projects include Namdo Righteous Army History Museum, Hangang floating gallery, Shinpo Underground Public Walkway, and landmark tower in Buyeo.
They consider architecture as a form of art and provide a new perspective on the architecture.
Hyunje Joo studied at Aachen(RWTH) and Duesseldorf. In 2017, he received his master's degree with distinction at the Kunstakademie duesseldorf in germany, where appointed as the Meisterschueler by Max Dudler and Nathalie de vries(MVRDV).
Maya Calleja is currently employed at Gensler Shanghai as the Regional Design Technology Lead. She utilizes computational tools to support regional projects in APME & GC through various stages of design and construction. Her responsibilities include delivering production code, sustainability studies, and providing guidance and training on computation in the Design/Architecture industry. She also develops tools for interoperability, performance-driven design, and optimization.
Maya completed her RIBA Part II degree in Architecture at the University of Westminster. She served as a computational designer at Mamou-Mani architects in London for nearly five years. Concurrently, she was a Simply Rhino trainer for two years, delivering Grasshopper and Rhinoceros software workshops, as well as providing specific training to individuals and design companies.
At the core of Maya's professional passion is data-driven design, where spaces resonate strongly with material, structural, and environmental behavior. In pursuit of this passion, she has developed a profound understanding of parametric modeling with algorithmic design techniques using advanced computational tools like Grasshopper.
Our courses provide a lasting and useful learning opportunity for our participants, allowing them to learn from top architects and experts.
Lecture: MAD Architects' vision in Adaptive Reuse and Placemaking (1h)
MAD Architects seeks to connect people to nature using organic geometry and futuristic forms, creating iconic and memorable spaces.  This lecture will go through their values and some of their most relevant projects like the  YueCheng kindergarten, Echigo art installation in Japan, Fenix museum in Rotterdam, and "The Ark" a Shanghai cement factory re-use project.
Lecture: Hyper-stimulating public spaces (1h)
100architects focuses on revolutionizing urban spaces, enhancing citizen experiences in inclusive, high-quality public realms. In this Masterclass, explore their distinctive method, which morphs usual spaces into truly engaging ones.
Lecture: Cityscapes Reimagined: The Playful Approach to Urban Design (1h)
Sara Candiracci and Dasha Moschonas, authors of the "Playful Cities Design Guide," will delve into integrating play into city design. Their masterclass covers designing playful urban spaces for everyone, emphasizing play's role in skill growth and environmental connection. Join for insights on play's impact in urban areas.
Lecture: Transforming Dresden's Military History Museum (1h)
A beautiful example of adaptive reuse by Studio Libeskind. More than a structure, its iconic glass shard represents war's upheaval and Dresden's resurgence. In this masterclass, Klein discusses transforming a historic arsenal into a contemporary wonder. Join to explore the nexus of architecture and history.
Lecture: Converting an Old Power Station into a Cultural Center (1h)
Darius Maïkoff, architect at Renzo Piano BW, will present the GES – 2 project in Moscow. He will explore the enthralling challenge of articulating a new civic function within an existing site that carries a strong identity and he will share his reflections on the significance of a space dedicated to art and culture in our contemporary world.
Lecture: Heritage Conservation and Contemporary Architecture in Spain: Values, Criteria, Discussion

 (1h)

In this lecture, we'll examine the interplay between heritage conservation and modern architecture, delving deeper than mere "trends." We aim to uncover the historical narratives shaping architectural design. By observing the overlap, we'll explore how architecture and heritage unite various stakeholders, from developers to users.
Lecture: Experimenting with Engaging Architecture (1h)
More than just construction, DOSIS employs each project as a canvas for design research and experimentation, achieving beyond the ordinary. In this lecture, dive into their unique approach, focusing on practical building technologies and sustainable practices while championing creativity.
Lecture: From Spaces to Places: The Art of Placemaking Unpacked (1h)
Curious about creating lively public spots? Dive into this masterclass on "placemaking" – transforming spaces into places. Learn the nuances between design-focused and people-centric methods, the pitfalls of traditional master-planning, and how an agile approach can rejuvenate town centres in a week.
Lecture: Bridging the Old and New: The Transformation Journey of an Edinburgh Church (1h)
Kieran Gaffney will present Konishi Gaffney's award-winning transformation of an Edinburgh church, highlighting a timber 'link' addition, artistic terrazzo panels, and sustainable features like a 24kW solar array
Lecture: Birds singing through architecture – Integrating nature into built structures (1h)
Engage with Mingzhu Nerval's masterclass on merging architecture with nature. Learn the craft of incorporating live-green installations, ensuring their sustainability, and embracing their horticultural practices to revive rare plants. Experience the fusion of design, horticulture, and engineering.
In the competition, we will invite you to transform a long-neglected monastery into a dynamic community hub, serving as a hands-on application of adaptive reuse and placemaking principles. It's more than making the building look nice; it's a big challenge requiring a blend of modern aesthetics, historical preservation, environmental sustainability, and community involvement.
Your mission includes designing diverse spaces—from a live-event amphitheater and flexible exhibition areas to community engagement zones and pet-friendly spots.
Find all the details in the rules of the course + competition.
SPECIAL HONORABLE MENTION
SPECIAL HONORABLE MENTION
Advanced registration period
105€ + VAT per team (from 1 to 4 members)
Late registration period
125€ + VAT per team (from 1 to 4 members)
You can download the rules and full information of the competition and course in English, Spanish, French, Portuguese or Italian.
After completing your registration, you will receive DWG plans and images of the competition site.
Main partners
Frequently asked questions